Ofqual Analytics
Ofqual Analytics presents a selection of interactive visualisations to allow users to explore the data Ofqual collects on the qualifications system in England.
About our data and statistics
We at Ofqual collect data from Awarding Organisations and produce statistics on the qualifications we regulate.
To offer a transparent and engaging way to access our data and statistics, we publish a number of interactive visualisations. In this way, you can explore the data depending on your interests and needs. Each interactive visualisation is updated with the latest data as soon as it becomes available.
You can access the full range of our statistical publications and research reports on our main website. Some of our analytics also feature in the Ofqual blog.
Spotlight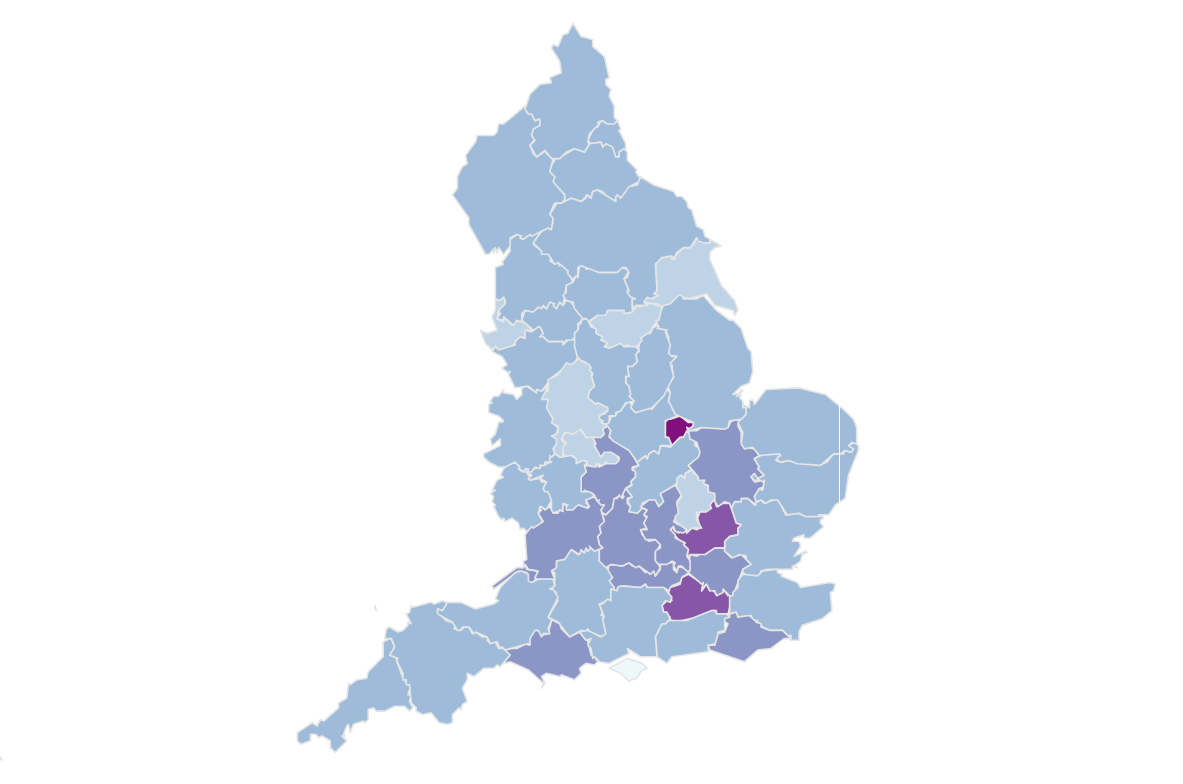 GCSE outcomes across counties
Interactive visualisations
Our interactive visualisations are organised by qualification types. To explore data and produce insights, please start by selecting the qualifications you are interested in.
Please note that links for some visualisations are repeated across different groups to reflect the fact that they cover multiple qualification types. However, the content is the same for each link in those cases.
We are committed to make our interactive visualisations as engaging and accessible as possible. If you have any comments on the design, usability or content of these interactive analytics, please contact us at [email protected].